Other Information
| | |
| --- | --- |
| Able to handle pork? | |
| Able to eat pork? | |
Maid Introduction
Able to converse in Hindi, Nepali and ENGLISH. NON VEGETARIAN and willing to handle meat. Able to do Nepalese and North Indian cooking and taking care of children above 8 years. Able to take care of elderly/special needs if taught. Currently in Singapore and able to do interview over video. Can start immediately.
(License No.: 12C5524)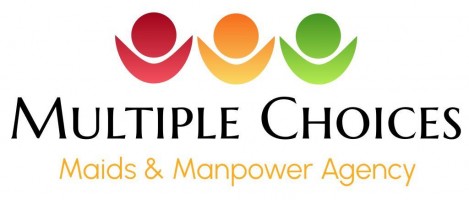 Address:
Blk 51 Chin Swee Road, #03-87,
Singapore 160051
Tel:
6536 0221
Email:
maids@m-choices.com

Contact Person:
Nasrin
Handphone:
91822363
Website:
www.bestmaid.com.sg
Office Hour:
Mondays - Fridays: 11am to 8pm
Saturdays: 11am - 3pm
Weekend & PH: By Appointments only
---
Multiple Choices has been in operation since 2012 providing competent FDWs from Myanmar, Indonesian and Indian (Mizoram, Manipur, Darjeeling, Sikkim, Punjabi, Gujarati, South Indian).
We are strong advocates of honest and accurate placements and we believe in building relationships with our customers. Our many success stories and firm client support hold the foundation of our company.
Contact us at 9182 2363 or email to maids@m-choices.com for a consultation.
We also provide the following services:
1. Direct Hiring application
2. Boarding facilities
3. Application & Renewal of FDW Work Permit
4. Training & Upgrading of FDWs,
5. Professional Counselling Services
6. Repatriation Services (including problematic FDWs)

Last updated on 10-06-2021.
Total hits: 1084.