Other Information
| | |
| --- | --- |
| Able to handle pork? | |
| Able to eat pork? | |
Employment Record
| From | To | Country | Main Duties | Remark |
| --- | --- | --- | --- | --- |
| 2021 | 2021 | Singapore | She worked for a family of 5 with 2 children ages 5 and 7. Living in a Condo, she does general housework, cleaning, laundry, ironing, and assist Ah Ma in cooking. | 23 APR 21 - 03 JUNE 21 : China Chinese Family, language barrier. |
| 2019 | 2020 | Hong Kong | Family of 3.4 yr old child. 5storey house. 2 dogs. Main job is to look after the child and the dogs, and share household work with another helper. Can do cleaning, cooking, laundry, ironing | JULY 2019-DEC 2020: Employer migrated to US |
| 2016 | 2018 | Other Countries | Family of 8.Kids ages new born,5,7,9,11 and 12. She is in-charged with the new born, 12 and 11 yrs old. she shared housework with another helper. | 2yrs and 3 months : Finished contract and went back home |
Maid Skills
| Areas of Work | Willingness | Experience | Evaluation | Comments |
| --- | --- | --- | --- | --- |
| Care of infants/children | | 3.5 Year(s) | | She can take care of infant and above. |
| Care of elderly | | | | She had work part time as a care giver to elderly. |
| Care of disabled | | | | She is willing to learn. |
| General housework | | 3.5 Year(s) | | 3.5 YRS experience in Middle East/Hong Kong, She can do all general housework very well. |
| Cooking | | 3.5 Year(s) | | She loves to cook, able to cook Filipino, Indian, Chinese meals and learn from recipe. |
| Language Skill: English, Tagalog | | | | She can read, write and speak good English. |
Maid Introduction
is an experienced EX MIDDLE EAST/HONG KONG domestic helper. She can take care of newborn and above. She enjoys cooking and always eager to learn new recipe. She loves small pets and had experience taking care of dogs. She had also adopted another child despite her financial difficulties. She is motivated to work very hard to support her children's needs.

(TRANSFER HELPER CURRENTLY IN SINGAPORE).
(License No.: 19C9655)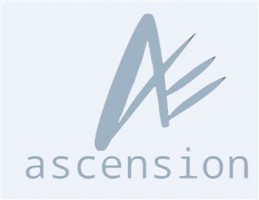 ---

Last updated on 14-06-2021.
Total hits: 469.