Other Information
| | |
| --- | --- |
| Able to handle pork? | |
| Able to eat pork? | |
Type of Experience
| | | |
| --- | --- | --- |
| General Housekeeping | | Years |
| Cooking | | Years |
| Taking Care of Elderly | | Years |
Maid Introduction
SINGAPORE

July 2015 To Present : Chinese Family (HDB). Duties : General housework, looking after Grandpa, washing clothes, ironing, marketing and cooking Chinese cuisine.


LEBANON

June 2006 To 2009 : Lebanese Family (Flat). Members of the family are Couple. Duties : General housework, taking care of Madam (giving medication), washing clothes, ironing and cooking Arab cuisine.


PHILIPPINES

May 2003 To Feb 2006 : Filipino Family (Landed house). Duties : General housework, taking care of children , washing clothes, ironing, and cooking Filipino cuisine. 9 years contract.



Contact Details:

Tel: 62685522 / 82884931 / 87149472 / 96262994 / 94376872 / Email : info@apexea. com. sg
APEX EMPLOYMENT AGENCY PTE LTD / License Number 12C5760
# 09-01 Far East Shopping Centre, 545 Orchard Road, Singapore 238882.
(License No.: 12C5760)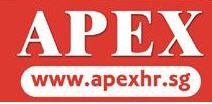 Address:
545 Orchard Road,
#09-01, Far East Shopping Centre, Singapore 238882
Tel:
6268-5522
Fax:
63347268
Email:
info@apexea.com.sg;admin@apexhr.sg

Contact Person:
Rusty / Joan
Handphone:
6268 5522
Website:
www.apexhr.sg
Office Hour:
MON-FRI : 10am-7pm
SAT-SUN : 10am-5pm
Public Holiday: close (except Sunday)
---
Apex is incorporated in 2004 and have provided reliable services to our trusted clients since. We specialize in sourcing for professionals, nurses/caregivers as well as maids especially from Philippines and Myanmar.
We provide a wide range of bio-data specially catered to your needs. Many of our maids are familiar with local dialects and experienced in care for children.
We also provide specialized, live-in caregivers & nurses who are experienced in caring for patients who are bedridden or wheelchair bound.
We strive to ensure 100% customer satisfaction.
We are your one stop employment agency. We provide passport renewal, home leave processing, work permit renewals and foreign worker insurance.

Last updated on 17-03-2021.
Total hits: 132.