Other Information
| | |
| --- | --- |
| Able to handle pork? | |
| Able to eat pork? | |
Employment Record
| From | To | Country | Main Duties | Remark |
| --- | --- | --- | --- | --- |
| 2010 | 2012 | Singapore | Childcare | |
| 2012 | 2012 | Singapore | Childcare | |
| 2012 | 2018 | Singapore | Childcare | |
| 2018 | 2021 | Singapore | Childcare and dog | |
Maid Skills
| Areas of Work | Willingness | Experience | Evaluation |
| --- | --- | --- | --- |
| Care of infants/children | | 11 Year(s) | |
| Care of elderly | | | |
| Care of disabled | | | |
| General housework | | 11 Year(s) | |
| Cooking | | 11 Year(s) | |
| Language Skill: English | | 11 Year(s) | |
Maid Introduction
works in Singapore since 2010 till present with local and Expat employer. Current German families since Aug 2018 till present. Prepare meals for them and also take care 1 dog. General housekeeping, grocery listing, plan her own menu and cooking. Employer will be relocation on July. Housekeeping of condo unit, marketing and cooking. Groceries, Condo housekeeping and cooking. She bathe the, play with them, prepare meals and feed them. Marketing, HDB housekeeping and cooking. She can cook bibimbap, make pizza, tomato pie, snichel german, potato salad, sushi, dumplings, quesadillas, salmon teriyaki, chicken tikka masala, stir fry noodles, thai mango salad, tacos, rissoto rice, fried rice, roasted chicken, hamburger, pasta and many more. Willing to learn. Available via watsapp and face to face interview.
(License No.: 21C0522)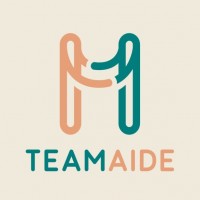 Address:
14 Scotts Road Far East Plaza,
#02-96, Singapore 228213
Tel:
81000799 / 81000599
Email:
enquiry@teamaide.co

Contact Person:
Teamaide Client Care Team
Handphone:
Maria 81000799 / Ria 81000599
Website:
bestmaid.com.sg
Office Hour:
10:00am to 6:00pm
Branch Office 1:
14 Scotts Road, Far East Plaza #02-96,
Singapore 228213
Office Hour:
10:00 HRs - 18:00 HRs
Tel:
---

TeamAide Consulting is a young and creative services solutions partner specialising in sourcing and placement of foreign domestic workers. With a team of experienced and innovative sourcing specialists, we focus on improving outcome and retention for both our employers and migrant employees through thorough and personalised requirements analysis and suitability / capability matches from our rich pool of resources.

We're here for you... A team'maid for you!




Last updated on 11-06-2021.
Total hits: 15.