Other Information
| | |
| --- | --- |
| Able to handle pork? | |
| Able to eat pork? | |
Employment Record
| From | To | Country | Main Duties | Remark |
| --- | --- | --- | --- | --- |
| 2006 | 2006 | Singapore | Worked for a family of 3 with a newborn baby. Her priority is to take care of the baby. Bathe, feed, change diaper, put to sleep. infant care night duties. She also did all the housework. | Ask to perform confinement nanny duties & house work for ONE MONTH and got transfer when duties ende |
| 2006 | 2006 | Singapore | Worked for a family of 3 with a newborn baby. Her priority is to take care of the baby. Bathe, feed, change diaper, put to sleep. infant care night duties. She also did all the housework. | Ask to perform confinement nanny duties & house work for ONE MONTH and terminated when duties ended. |
| 2015 | 2017 | Hong Kong | Worked for a family of 5, with children ages 9 and 11. She mainly looked after the 74 year old Ah Ma who is bedridden (paralized). She did everything for Ah Ma including lift and carry, bathing, diapers, feeding, medication and hospital visit. | Contract ended (2 Years) |
Maid Skills
| Areas of Work | Willingness | Experience | Evaluation | Comments |
| --- | --- | --- | --- | --- |
| Care of infants/children | | | | She can take care of newborn and above; she has raised her 4 children by herself |
| Care of elderly | | | | HK- She has taken care of a 74 Y.O Bedridden Ah Ma (60kg) including lift and carry, bathing, diapers, feeding, medication and hospital visit. |
| Care of disabled | | | | HK - She has done everything to assist daily activities for AH Ma (60kg) including lift and carry, bathing, diapers, feeding, medication and hospital visit. |
| General housework | | | | She can do all general housework |
| Cooking | | | | She can cook Chinese food and learn from recipe |
Maid Introduction
is an experienced EX SINGAPORE/HONG KONG domestic helper. Duties includes lift and carry, bathing, diapers, feeding, medication and hospital visit. Having four children of her own, she can take care of babies and toddlers and had serve 2 terms as confinement nanny in Singapore. She can do housework and cooking in between. She is motivated to work hard.
(License No.: 19C9655)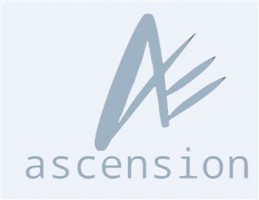 ---

Last updated on 12-06-2021.
Total hits: 11.