Other Information
| | |
| --- | --- |
| Able to handle pork? | |
| Able to eat pork? | |
Employment Record
| From | To | Country | Main Duties | Remark |
| --- | --- | --- | --- | --- |
| 2019 | 2021 | Singapore | Employer 4 07/05/2019 TO 05/07/2021- She was working for an Indian family in an HDB. She was looking after 3 kids, ages 6, 4, and 2 years old. | The family left for good with a reference letter |
| 2018 | 2019 | Singapore | Employer 3 09/11/2018 TO 07/05/2019- She was working for a Malaysian Chinese in an HDB. She was looking after an 8 years old and infant. | She only worked for 6 months because her employer used to abuse her verbally. |
| 2021 | 2022 | Singapore | Employer 5 05/07/2021 TO 25/07/2022- She was working for a Taiwanese family in a condo with 4 bedrooms and 3 toilets. She was looking after 3 children, ages 8 years old twins ( both are special children), and 10 years old. her other duties include all gen | The reason for leaving: She was not able to handle both Special children, The employer did not give |
| 2017 | 2018 | Singapore | Employer number 6: Dec 13, 2021, until now 2022--Working for a Chinese family, staying in HDB APARTMENT, with 2 bedrooms and 2 toilets, She serves a couple and 2 children ages newborn and 5 years old ( special child), she takes care of the newborn until 22 | The reason for transfer: both parties are not happy, mutual agreement. |
Maid Skills
| Areas of Work | Willingness | Experience | Evaluation | Comments |
| --- | --- | --- | --- | --- |
| Care of infants/children | | 5 Year(s) | | SHE IS CAPABLE OF TAKING CARE OF INFANTS AND YOUNG KIDS. |
| Care of elderly | | 2 Year(s) | | SHE IS ABLE TO GET ALONG THE ELDERLY AND SHE IS WILLING TO LEARN. |
| Care of disabled | | | | |
| General housework | | 5 Year(s) | | SHE IS INDEPENDENT AND ABLE TO FOLLOW INSTRUCTIONS. |
| Cooking | | 5 Year(s) | | SHE CAN COOK AND SHE IS ABLE TO FOLLOW RECIPE BOOK. |
| Language Skill: ENGLISH, TAGALOG | | MORE THAN | | SHE IS CONVERSANT IN ENGLISH. |
| Other Skill: babycare and childcare | | 5 Year(s) | | |
Maid Introduction
SHE HAS 4 YEARS OF EXPERIENCE AS A DOMESTIC HELPER. SHE IS VERY GOOD AT CHILD/INFANT CARE FOLLOWED BY HOUSEHOLD CHORES AND COOKING. She also takes care of the 5 care of the boy and also all general housework, cooking, and grocery shopping. She takes care of both children day and night.

Employer 5 // TO //- She was working for a Taiwanese family in a condo with 4 bedrooms and 3 toilets. her other duties include all general housework and cooking.

Employer 4 // TO //- She was working for an Indian family in an HDB. She looked after 3 kids, ages 6, 4, and 2. The family migrated and gave her a reference letter saying: "ABUDA MARISSA VALDES HAS BEEN FAMILY'S HELPER FOR THE PAST TWO YEARS. HER DAILY DUTIES ARE PRIMARILY CENTRED AROUND THE CARE OF OUR 3 CHILDREN, THE DAILY UPKEEP OF THE HOUSEHOLD (CLEANING, LAUNDRY, IRONING, ETC), AND COOKING 3 MEALS ON THE WEEKDAYS. DURING HER STINT WITH US, WE HAVE SEEN MARISSA WHIP UP A RANGE OF DISHES (INDIAN, CHINESE, AND WESTERN) AND SHE IS NOT AFRAID TO EXPERIMENT WITH BAKING. SHE GETS ALONG VERY WELL WITH THE ELDERLY IN THE FAMILY WHO VISIT US ONCE IN A WHILE. HER RAPPORT WITH THEM IS GOOD AND SHE CAN CONVERSE WITH THEM AND TREATS THEM LIKE HER OWN FAMILY. IN THE PAST 2 YEARS, WE HAVE FOUND MARISA TO BE HONEST, STRAIGHTFORWARD IN DEALING WITH US, AND PROACTIVE IN HER WORK. WE COMMUNICATE OPENLY AND SHE IS BUBBLY AND CHEERFUL. MOST IMPORTANTLY, SHE IS TRUSTWORTHY AND THIS HAS ALLOWED FOR PEACE OF MIND WHEN WE ARE BUSY WITH WORK. MARISSA HAS NOT BEEN ABLE TO RETURN HOME FOR THE PAST TWO YEARS DUE TO THE COVI- PANDEMIC. WE HOPE TO TRANSFER MARISSA TO AN EMPLOYER WHO CAN TREAT HER LIKE FAMILY AND HELP HER ACHIEVE HER GOALS FOR THE FUTURE. "

Employer 3: // TO //- She was working for a Malaysian Chinese in an HDB. She only worked for 6 months because her employer used to abuse her verbally.

Employer 2 // TO //- She was working for a Chinese family. She was working for 2 houses ( Semie HDB and another condo) both within walking distance). In the mornings at 9 am, she will go to Grandma's house and clean the house and do the normal job as a helper and come back at night. Once they were back, she will also clean her employer's house. She requested to transfer.

Employer 1 // TO // -She was working for a Malaysian Chinese in a condo 2 bedroom. The employer went back to their home country.

To arrange an interview, please reach us through WhatsApp: LINA at or BINGLE at .
(License No.: 98C2940)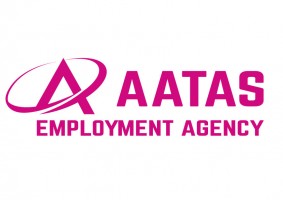 Address:
545 Orchard Road,Next to Hilton Hotel,
#06-14 Far East Shopping Centre, Singapore 238882
Tel:
6737 8681
Contact Person:
Bing / Lina
Handphone:
9371 5033 / 8246 3140 / 91392292/ 67378681
Office Hour:
Monday-Friday : 10:00am to 7:00pm
Saturdays : Closed
Sundays : 10:00am to 4:00pm
Closed on Public Holidays
---
Office : 6737 8681

Bing / Lina
9371 5033 / 8246 3140
AATAS Employment Agency provides you with all your requirements in Human Resource Placement, be it Local, Foreign, or Domestic workers. We are a company established for more than 23 years, providing suitable applicants for our clients fundamental requirements. Our main focus is to be up-to-date with the modern industry while maintaining the core aspects.
OUR SERVICES:
1) Foreign Domestic helpers (Filipino,Indonesian,Myanmar)
1:1 Transfer Helpers (we can arrange for personal interviews into your home or in our office)
2) New Helpers from Overseas (Personal interviewed by Aatas Staff in Philippines)
3)Passports Renewal/Work Permit Renewal/Home leave.Embassy Documents

Last updated on 04-10-2022.
Total hits: 97.