Other Information
| | |
| --- | --- |
| Able to handle pork? | |
| Able to eat pork? | |
Employment Record
| From | To | Country | Main Duties | Remark |
| --- | --- | --- | --- | --- |
| 2017 | 2022 | Singapore | Employer 1 09/03/2017 07/04/2020---Even worked with the same employer above, work in HDB with 3 bedroom apartment, serve for 4 people who are all working a couple and 2 children ages 28 and 24 years old, Children's got married and they move out Employer's | She went back her mother passed away, then was lockdown by the virus, came back again with the same |
Maid Skills
| Areas of Work | Willingness | Experience | Evaluation | Comments |
| --- | --- | --- | --- | --- |
| Care of infants/children | | 10 Year(s) | | she is confident in taking care of infants and young children. She has experienced through her own children that she looked after since birth. |
| Care of elderly | | 4 Year(s) | | She is very experienced in taking care of the elderly esp taking care of Parkinson's disease. |
| Care of disabled | | | | |
| General housework | | 4 Year(s) | | She is independent and she uses her initiative all the time. |
| Cooking | | 4 Year(s) | | She can cook mainly Asian dishes and she is able to follow recipe book or youtube. |
| Language Skill: ENGLISH AND FILIPINO | | 10 Year(s) | | She speaks English well. |
| Other Skill: DOG AND CAT MINDING | | 4 Year(s) | | She is willing to take care of dogs or cat |
Maid Introduction
There are also times that she sell cook food to the neighborhood and to another village, doing laundry for other people's clothes too. able to speak to the current employer for reference

PHILIPPINES EXPERIENCED:

from to -- She work as an all-around worker in one tourist resort in her hometown, She helps in cleaning, cashiering, entertaining guests . guiding them, serving in the restaurant, cleaning bedrooms, makes sure the whole area is o=in order like neat and tidy, replacing toiletries and etc. Evelyn's previous was very please with her performance. one day she realize that her children are grown up, can take care of themselves, trained them to be independent, so she has decided to work abroad. There are also times that she does marketing if there are short of some ingredients, normally the employer does marketing and groceries. Evelyn's duties are divided into duties with another Indonesian helper. Both of them ( Evelyn and one Indon) will be transferred as the previous helper is coming back and this helper ( Siti) mentioned, she does not wish to work with another helper, Siti wanted to work alone. duties are were divided into 2 helpers, like all housework, taking care of Parkinson's patient, cooking and all duties were mentioned above.

To arrange an interview, please reach us through WhatsApp: LINA at , , or BINGLE at .
(License No.: 98C2940)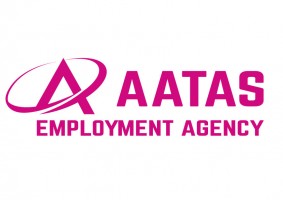 Address:
545 Orchard Road,Next to Hilton Hotel,
#06-14 Far East Shopping Centre, Singapore 238882
Tel:
6737 8681
Contact Person:
Bing / Lina
Handphone:
9371 5033 / 8246 3140 / 91392292/ 67378681
Office Hour:
Monday-Friday : 10:00am to 7:00pm
Saturdays : Closed
Sundays : 10:00am to 4:00pm
Closed on Public Holidays
---
Office : 6737 8681

Bing / Lina
9371 5033 / 8246 3140
AATAS Employment Agency provides you with all your requirements in Human Resource Placement, be it Local, Foreign, or Domestic workers. We are a company established for more than 23 years, providing suitable applicants for our clients fundamental requirements. Our main focus is to be up-to-date with the modern industry while maintaining the core aspects.
OUR SERVICES:
1) Foreign Domestic helpers (Filipino,Indonesian,Myanmar)
1:1 Transfer Helpers (we can arrange for personal interviews into your home or in our office)
2) New Helpers from Overseas (Personal interviewed by Aatas Staff in Philippines)
3)Passports Renewal/Work Permit Renewal/Home leave.Embassy Documents

Last updated on 12-03-2022.
Total hits: 131.