Other Information
| | |
| --- | --- |
| Able to handle pork? | |
| Able to eat pork? | |
Employment Record
| From | To | Country | Main Duties | Remark |
| --- | --- | --- | --- | --- |
| 2018 | 2022 | Kuwait | 2018 to 2022 She works in Kuwait January 2 stories with 4 bedrooms (big) and 5 toilets serve a couple and 4 children ages 13, 8, and (3 years old twins) She was in charge of all the housework taking care of the children like preparing their meals 3 times | She completed her contract, Joy did not extend her stay anymore because for 3 years she has no rest |
| 2022 | 2022 | Singapore | worked in a condo, serving 6 adults and 2 kids and 1 infant, did all the hosuehold chores, cooking and laundry | requested to transfer because she is confused which instructions to follow |
| 2022 | 2023 | Singapore | working in a condo, serving a couple and 10 and 8 years old and a dog, she bath, feed the dog. does all the household chores, cleaning the house, sweeping / vacuuming, mopping the floor, washing the clothes, ironing, marketing and cooking. . | Her employer (madam) resigned from her job and for now they don't require a full time helper. Her em |
Maid Skills
| Areas of Work | Willingness | Experience | Evaluation | Comments |
| --- | --- | --- | --- | --- |
| Care of infants/children | | 4 Year(s) | | She is capable in taking care of a newborn and young kids. |
| Care of elderly | | | | No experinced but she is willing to learn. |
| Care of disabled | | | | No experinced but she is willing to learn. |
| General housework | | 4 Year(s) | | She is confident with her household works. |
| Cooking | | 4 Year(s) | | She can cook variety of dishes and she is able to follow recipe book. |
| Language Skill: English, Tagalog | | 10 Year(s) | | She can soeak good English |
| Other Skill: Dog | | 1 Year(s) | | She is very good in taking care of dog, she loves dog and she is not scared to bath, clean the ears etc. |
Maid Introduction

Joy is very experienced in taking care of newborn babies, She is very suitable in childcare and taking care of infants.
One good thing about Joy is she can cook Arabic, Chinese dishes, Western dishes, and Filipino dishes and can follow recipe books because cooking is also her favorite thing to do (she likes cooking. She is also in charge of the laundry ironing and cleaning the whole house.
Employer 1 13/05/2022 02/07/2022 - She was working for a Chinese family in a condo. Over the weekend, she will do deep cleaning of her employer house, she will clean the 2 bedrooms, 2 toilets, kitchen, and living room, wash the clothes of her employer, hung them, and iron them once they are dry. She got confused about who's instructions to be followed. Her madam gave her instructions, and she will follow but the grandpa will give her another instruction, especially in the preparation of the baby food and how to cook it. There was an incident that the grandma threw her an aluminum plate (steamed plate) because she followed the instructions of her madam. Because of that incident, she asked for a transfer.
Employer 2 02/07/2022 UP TO DATE 2023 - She is working for a Chinese family in a condo. The family has a dog that she also looks after. She only bath, and feed the dog. They don't walk the dog. She does all the household chores, cleaning the house, sweeping/vacuuming, mopping the floor, washing the clothes, ironing, marketing, and cooking. Joy is confident with her cooking. She can cook a variety of dishes. Her employer is willing to speak or give a reference to any potential employer.
To arrange an interview, please reach us through WhatsApp: LINA at 82463140 / 91392292, /67378681 or BINGLE at 93715033.
(License No.: 98C2940)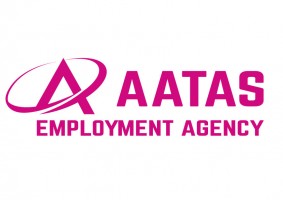 Address:
545 Orchard Road,Next to Hilton Hotel,
#06-14 Far East Shopping Centre, Singapore 238882
Tel:
6737 8681
Contact Person:
Bing / Lina
Handphone:
9371 5033 / 8246 3140 / 91392292/ 67378681
Office Hour:
Monday-Friday : 10:00am to 7:00pm
Saturdays : Closed
Sundays : 10:00am to 4:00pm
Closed on Public Holidays
---
Office : 6737 8681

Bing / Lina
9371 5033 / 8246 3140
AATAS Employment Agency provides you with all your requirements in Human Resource Placement, be it Local, Foreign, or Domestic workers. We are a company established for more than 25 years, providing suitable applicants for our clients fundamental requirements. Our main focus is to be up-to-date with the modern industry while maintaining the core aspects.
OUR SERVICES:
1) Foreign Domestic helpers (Filipino, Indonesian, Myanmar)
1:1 Transfer Helpers (we can arrange for personal interviews into your home or in our office)
2) New Helpers from Overseas (Personal interviewed by Aatas Staff in Philippines)
3)Passports Renewal/Work Permit Renewal/Home leave. Embassy Documents

Last updated on 01-06-2023.
Total hits: 118.