Other Information
| | |
| --- | --- |
| Able to handle pork? | |
| Able to eat pork? | |
Employment Record
| From | To | Country | Main Duties | Remark |
| --- | --- | --- | --- | --- |
| 2021 | 2022 | Singapore | Employer 4 17/09/2021 -- 2022 April---Filipino family, married to Swiss family, staying in landed house 2 stories, serving a couple and taking care of cats, her duties are housework and cooking. She can cook the following, fried chicken, steamed fish, and | She is now looking for a new employer because her current employer is leaving. |
| 2013 | 2021 | Singapore | Employer 2 28/04/2013 31/08/2021 -- Filipino family, staying in HDB apartment, serve for couple and 3 kids, 11, 9 and 2, her duties are taking care of the children, housework, cooking and grocery shopping, | Reason: employer did not require a full-time helper, the children have grown up. Worked for 9 years. |
| 2011 | 2013 | Singapore | Employer 1 18/10/2011 09/01/2013-- Filipino family worked in HDB apartment serve a mother and daughter, ages 4 years old, her duties are to take care of the daughter and then all housework, cooking, and grocery shopping. | after 1 year and 6 months, She got no more support from her husband who is in Qatar, employer can no |
| 2019 | 2011 | United Arab Emirates | 2019 to 2011, She work n Kuwait, her employer living in a landed house with 3 stories, She served 2 adults and one 75-year-old stroke patient, She takes care of granny by bathing, feeding, massaging her, giving medicine, and her other duties is to help to | She has completed her contract for 2 years and extended for 6 months and trained her replacement. Th |
Maid Skills
| Areas of Work | Willingness | Experience | Evaluation |
| --- | --- | --- | --- |
| Care of infants/children | | 11 Year(s) | |
| Care of elderly | | 2.6 Year(s) | |
| Care of disabled | | 2.6 Year(s) | |
| General housework | | 11 Year(s) | |
| Cooking | | 11 Year(s) | |
| Language Skill: English, Tagalog | | 10 Year(s) | |
| Other Skill: COOKING | | 11 Year(s) | |
Maid Introduction

She still wants to work in Singapore, so she wants to earn money in her old age. and to help her family financially.
Experienced in Middles East:
to , She work n Kuwait, her employer living in a landed house with 3 stories, She served 2 adults and one -year-old stroke patient, She takes care of granny by bathing, feeding, massaging her, giving medicine, and her other duties is to help to her the other helper to do all the housework, She has completed her contract for 2 years and extended for 6 months and trained her replacement. Then she has gone back to the Philippines

Her working experience in Singapore:
this is to confirm that Lynrose was our helper since Sept up to date, the household is occupied by me and my wife with our 2-story house, and one cat, We have a small garden that she needs to maintain. ironing as well as cooking. She can cook the following, fried chicken, steamed fish, and vegetables. She is now looking for a new employer because her current employer is leaving.

Employer 3 // // --- Work for a Chinese family, staying HDB serving 2 adults, a granny, and a son. Granny is a diabetic patient. granny does not want her. Worked for 9 years.

To arrange an interview pls call, / Lina or Bing through Whatsapp.
(License No.: 98C2940)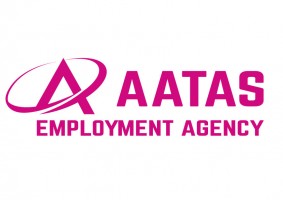 Address:
545 Orchard Road,Next to Hilton Hotel,
#06-14 Far East Shopping Centre, Singapore 238882
Tel:
6737 8681
Contact Person:
Bing / Lina
Handphone:
9371 5033 / 8246 3140 / 91392292/ 67378681
Office Hour:
Monday-Friday : 10:00am to 7:00pm
Saturdays : Closed
Sundays : 10:00am to 4:00pm
Closed on Public Holidays
---
Office : 6737 8681

Bing / Lina
9371 5033 / 8246 3140
AATAS Employment Agency provides you with all your requirements in Human Resource Placement, be it Local, Foreign, or Domestic workers. We are a company established for more than 25 years, providing suitable applicants for our clients fundamental requirements. Our main focus is to be up-to-date with the modern industry while maintaining the core aspects.
OUR SERVICES:
1) Foreign Domestic helpers (Filipino, Indonesian, Myanmar)
1:1 Transfer Helpers (we can arrange for personal interviews into your home or in our office)
2) New Helpers from Overseas (Personal interviewed by Aatas Staff in Philippines)
3)Passports Renewal/Work Permit Renewal/Home leave. Embassy Documents

Last updated on 03-06-2022.
Total hits: 62.