Other Information
| | |
| --- | --- |
| Able to handle pork? | |
| Able to eat pork? | |
Employment Record
| From | To | Country | Main Duties | Remark |
| --- | --- | --- | --- | --- |
| 2011 | 2019 | Singapore | General Household , Washing and Ironing. Took care of 3 kids 1yo, 10yo, 16yo . Responsible in bathing, feeding, putting to sleep, changing diapers and send/fetch to school. Also Cooking mostly Chinese food, doing the Groceries/Marketing. Carwash | Residential HDB 3bdrms - Chempaka Ave ROL : Finished Contract |
| 2019 | 2022 | Singapore | General Household chores, Laundry Washing and Ironing clothes. Doing the Carwash once a week, took care of a Golden Retriever dog and also responsible in Cooking. | Residential Type: Landed 3-storey 4 bdrms - Kew Drive ROL : Finished Contract |
Maid Skills
| Areas of Work | Willingness | Experience | Evaluation | Comments |
| --- | --- | --- | --- | --- |
| Care of infants/children | | 7yrs 9mos | | Took care of 3 kids 1yo, 10yo, and 16yo . Responsible in bathing, feeding, putting to sleep, changing diapers and send/fetch to school. I also personally took care of my kids so I know I can take care of them. |
| Care of elderly | | | | No experience but I am very much willing, |
| Care of disabled | | | | |
| General housework | | 10yrs 10mo | | General Household chores, Laundry Washing and Ironing clothes, Cooking, and doing the Groceries/Marketing. Can take care of kids/baby and willing to care for Elderly. Also responsible in Carwash once a week, take care of a golden retriever dog as well. |
| Cooking | | 10yrs 10mo | | can cook some Chinese food like Steamed Whole Chicken, Chicken Curry, Chicken Black Sauce Chicken, Steamed Egg w/ mixed Pork, Chinese Soup, Stir Fry Veggie, etc. I also know Western like Beef Steak, Mushroom/Marinara Pasta, Lasagna, Baked Macaroni etc. |
| Language Skill: English | | 10yrs 10mo | | I can understand English well both written and spoken. |
| Other Skill: Baking | | 10yrs 10mo | | I can bake muffins, cakes, banana cakes, cookies, bread, pineapple tart and cheese cake. |
Maid Introduction
I have worked in Singapore for 10years and 10months with 2 Employers only.
I am a person who is understanding, fast learner, willing to learn and most importantly a happy person. I am easy to get along with too. (all around)

I am also willing to take care of Elderly person as long as they need my help and assistance.

As for Cooking I can cook some Chinese food like Steamed Whole Chicken, Chicken Curry, Chicken Black Sauce Chicken, Steamed Egg w/ mixed Pork, Chinese Soup, Stir Fry Veggie, Black Sauce Pork Belly, Steamed/Fried Beef w/ Capsicum, Air Fried Chicken Wings, Steamed Fish, Kung Pao Chicken, and Sweet and Sour Pork. I also know some Western like Beef Steak, Mushroom/Marinara Pasta, Lasagna, Baked Macaroni, Carbonara,
Grilled Chicken, Pork BBQ and Grilled/Baked Salmon.

As for pets, I was able to take care of a golden retriever with my previous employer so I can take care of them too. (if any)

To know more about me, please contact my agency @ Ze 86001587 for my phone/ video /face to face interview.
(License No.: 17C8771)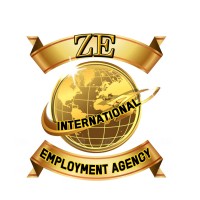 Address:
8 MARINA BOULEVARD ,MARINA BAY FINANCIAL CENTRE,
TOWER 1, LEVEL 11, Singapore 018981
Tel:
ZE @ 8600 1587/ Adrian @8486 0698
Contact Person:
ZE
Handphone:
86001587
Office Hour:
Monday to Friday -9:00 am -6:00 pm
Sunday -Interview /Face to face Interview for Transfer
Email Ze : inquiry@zeintlemp.com

---
Ze International - ensures a premium/high quality services from start to finish.
Transfer Helpers
ZE IEA - FEES
ZE IEA Service Agency fee
MOM application $35
MOM Work permit Issuance $35
Insurance of your choice w no Waiver of Indemnity
26 months 14 months
If with Waiver of Indeminity : Optional @53.50
Transfer FDW Placement fee (1 month of their salary )
*********************************************************
NO New/Ex Singapore deployment
******************************************************
What are the changes to the FDW levy framework?
https://www.mom.gov.sg/~/media/mom/documents/budget2018/faqs-on-fdw-levy-framework-changes.pdf?la=en
Foreign domestic worker levy
https://www.mom.gov.sg/passes-and-permits/work-permit-for-foreign-domestic-worker/foreign-domestic-worker-levy
Transfer an FDW to a new employer through an employment agency ( Please read if you want to cancel your present FDW transfer to EA )
https://www.mom.gov.sg/passes-and-permits/work-permit-for-foreign-domestic-worker/transfer-to-new-employer-through-ea
-------------------------------------------------------------------
For First time Employer- please click this link below
https://www.mom.gov.sg/passes-and-permits/work-permit-for-foreign-domestic-worker/eligibility-and-requirements/employers-orientation-programme-eop

Last updated on 30-06-2022.
Total hits: 21.