Other Information
| | |
| --- | --- |
| Able to handle pork? | |
| Able to eat pork? | |
Employment Record
| From | To | Country | Main Duties | Remark |
| --- | --- | --- | --- | --- |
| 2019 | 2022 | Other Countries | Serve 2 adults + 1 baby in Condo. Take care baby (newborn) like feeding, change diaper, showering and bring baby in the doctor for immunization every month. Do general household work and cooking | 3 years. Contract finished |
| 2013 | 2018 | Other Countries | Serve 2 adults + 2 children in HDB. Do all general household work like house cleaning, washing cloths, ironing cloths, marketing and cooking. | 5 years. Contract with extension finished |
| 2008 | 2012 | Singapore | Serve 2 adults + 1 child in Condo. Take care young child (age 8) like send and fetch from school. Do all general household work, marketing and cooking. | 4 years. Contract with extension finished |
| 2005 | 2007 | Other Countries | Serve 3 adults + 1 elderly in HDB. Take care grandma (age 70. Has Stroke) like shower aid, toilet aid, prepare food and medicine to feed her. Do general household work and cooking | 2 years. Grandma passed away |
Maid Skills
| Areas of Work | Willingness | Experience | Evaluation |
| --- | --- | --- | --- |
| Care of infants/children | | 7 Year(s) | |
| Care of elderly | | 2 Year(s) | |
| Care of disabled | | 2 Year(s) | |
| General housework | | 14 Year(s) | |
| Cooking | | 14 Year(s) | |
Maid Introduction
Maid Introduction:

Annaliza V.

She is Independent in cooking and can cook Filipino, Arabic, Western and Chinese food. She can speak Good English.

She can work in Landed House and can work with another helper for new employer.

Currently she is looking new employer and can come in Singapore upon confirmation.
---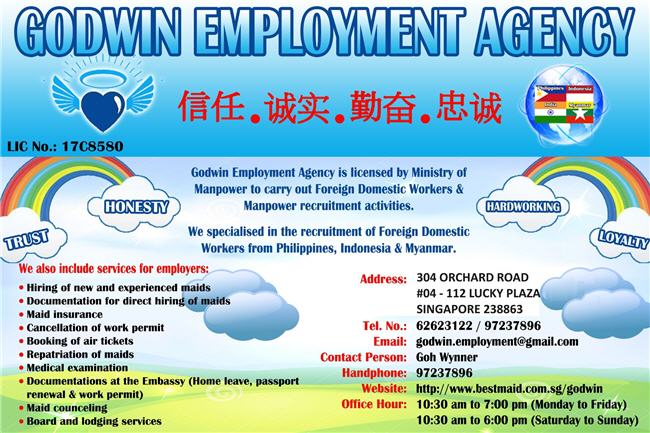 Last updated on 14-08-2022.
Total hits: 61.