Other Information
| | |
| --- | --- |
| Able to handle pork? | |
| Able to eat pork? | |
Employment Record
| From | To | Country | Main Duties | Remark |
| --- | --- | --- | --- | --- |
| 2015 | 2016 | Philippines | Worked for a Filipino family, and her employer is staying in a Bungalow house, She is serving 5 people 3 adults (35, 40, and 65 years old) +2 children ages 5 and 2 years old. her duties were to take care of the children, Prepare meals, Washing dishes, Sho | She completed her contract |
| 2017 | 2020 | Philippines | Worked as a Food attendant at TONGYANG SHABU SHABU and GRILL RESTAURANT Duties: Food Attendant, ordering stocks and receiving deliveries, | REASON FOR LEAVING: Due to Covid Lockdown |
| 2020 | 2023 | Philippines | 2020 to 2023--CURRENTLY, She is a housewife doing house chores like, preparing meals, budgeting our daily expenses, doing laundry, and buying groceries. and as for my daughter, she is now in my province my mom taking care of her temporarily because I real | waiting for a Job offer in Singapore |
Maid Skills
| Areas of Work | Willingness | Experience | Evaluation |
| --- | --- | --- | --- |
| Care of infants/children | | 10 Year(s) | |
| Care of elderly | | 1 Year(s) | |
| Care of disabled | | 1 Year(s) | |
| General housework | | 10 Year(s) | |
| Cooking | | 10 Year(s) | |
| Language Skill: TAGALOG AND ENGLISH | | 10 Year(s) | |
| Other Skill: ELDERLY CARE AND INFANT CARE | | 1 Year(s) | |
Maid Introduction
her duties were to take care of the children, Prepare meals, Washing dishes, Shop for groceries and supplies, Vacuuming/mopping / sweep the floor Dusting and wipe shelves and other furniture, Clean the toilet/rooms/windows, take care of the elderly, washing the car.
Doing the laundry and ironing, Making beds, Watering plants Washing cars, Babysitting, taking care of the Elderly, cooking. She completed her contract.
To arrange an interview, please reach us through WhatsApp: LINA at 91392292, or 82463140.
(License No.: 98C2940)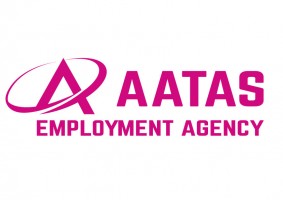 Address:
545 Orchard Road,Next to Hilton Hotel,
#06-14 Far East Shopping Centre, Singapore 238882
Tel:
6737 8681
Contact Person:
Bing / Lina
Handphone:
9371 5033 / 8246 3140 / 91392292/ 67378681
Office Hour:
Monday-Friday : 10:00am to 7:00pm
Saturdays : Closed
Sundays : 10:00am to 4:00pm
Closed on Public Holidays
---
Office : 6737 8681

Bing / Lina
9371 5033 / 8246 3140
AATAS Employment Agency provides you with all your requirements in Human Resource Placement, be it Local, Foreign, or Domestic workers. We are a company established for more than 25 years, providing suitable applicants for our clients fundamental requirements. Our main focus is to be up-to-date with the modern industry while maintaining the core aspects.
OUR SERVICES:
1) Foreign Domestic helpers (Filipino, Indonesian, Myanmar)
1:1 Transfer Helpers (we can arrange for personal interviews into your home or in our office)
2) New Helpers from Overseas (Personal interviewed by Aatas Staff in Philippines)
3)Passports Renewal/Work Permit Renewal/Home leave. Embassy Documents

Last updated on 23-11-2023.
Total hits: 20.